I've had a few people
emailing me
lately, and their emails included a few common questions so I thought it might be fun to lump them all together in one big happy Q&A post. So a big thank you to those who did email me, and to those who sent through some extra questions on Twitter!
What are your dogs names?
Ben and Matilda (Ben is the bigger of the two).
What are the best brands that make foundation for fair skin?
For me personally the only brands I've managed to find that suit my skin are Givenchy, NARS and Prescriptives; and two of those I discovered by chance. Givenchy has a really great range of fair foundation shades, but the problem is they don't have a lot of physical counters within Australia that you can go to and colour match yourself so there is a bit of trial and error involved. Lucky for me I have a friend who lives in England who happens to be the same colouring as me (Hi Kate!) and she wears Givenchy foundation too, so usually I just ask her what shade she's been matched to and go with that. One of the biggest problems I've come across with shopping for fair foundation shades is that even brands that do cater to fair skinned people don't always have the entire shade range in stock in Australia. Brands that do often have foundation shades at the fair end of the scale that are available in Australia are Clinique, Clarins and Yves St Laurent.
When are you going to have a makeup sale again?
I honestly haven't really thought about it! Usually once every 6 months I get the urge to clean out and purge everything in the house, so probably in around 6 months or so I'll have the desire to rid myself of excess cosmetics and set up another blog sale.
How do you balance family, work, a social life, blogging & hobbies?
This is a tough one because honestly I sometimes feel like I don't do a very good job of balancing everything in my life. I do my best to make the most of my various "to do lists" and try to keep on top of things before they become a problem. I've also been doing my best to place my full attention on one task at a time, which helps me get things done in a far more efficient manner. It is in my nature to want to organise everything down to the final detail (Scorpios have a hard time relinquishing control of situations), but I've learnt to go with the flow and take life one day at a time.
What are your most overrated products?
To be honest, I'm still not completely sold on face primers… I also think that Diorshow mascara is completely overhyped.
What is the best makeup product you've ever used?
Just because it's saved me a lot of time and hassle in looking for foundation, and is probably the product I've re-purchased the most over the years, I'd have to say the Givenchy Photo Perfexion Foundation (in the shade Perfect Ivory).
What are you studying?
Classic Literature.
What is your favourite perfume?
Serge Lutens Un Bois Vanille
What is your favourite highlighting product?
For autumn/winter it's Benefit High Beam, for spring/summer it's Benefit Girl Meets Pearl.
What are your favourite books?
This is a tough one because I have quite a lot of favourites. If I had to narrow it down to a few I would say The Harry Potter Series by J.K. Rowling, White Oleander by Janet Fitch, The Road by Cormac McCarthy, The Book Thief by Markus Zusak, 1984 by George Orwell and The Power of One by Bryce Courtenay.
What are your favourite TV Shows?
Supernatural, The Walking Dead, LOST, 30 Rock, Dexter, The West Wing, Twin Peaks, Jersey Shore & Hawaii Five-O.
What colour are your eyes? They look different in every picture.
Green.
How do you afford all of the stuff you buy?
I have a full time job which definitely helps cover my addiction to buying beauty products and books. Though having said that, I have a pretty strict budget that I stick to every fortnight, and within that I give myself a "shopping allowance" for beauty products, books & clothes etc.
What kind of music do you like? Do you have any favourite bands or songs?
I'm going to try and not make this answer as long winded as it possibly could be… I like all types of music (how predictable), and have a lot of favourite bands and songs. I'll pick a random selection of songs that I adore because it seems a little bit easier than listing bands/artists and songs:
Matthew Santos – Drop A Coin
Tom Waits – Jockey Full Of Bourbon
Led Zeppelin – Travelling Riverside Blues (Live)
Adele – Make You Feel My Love
Jay Z Feat. Eminem – Renegade
Paolo Nutini – These Streets (Live)
Cream – White Room
Mumford & Sons – White Blank Page
Neil Young – Harvest Moon
Kings Of Leon – Holy Roller Novocaine
Crowded House – Distant Sun
Rodriguez – Sugar Man
Laura Marling – Night Terror
Nine Inch Nails – Closer
Pearl Jam – Alive
Gogol Bordello – Think Locally, F*ck Globally
Iron & Wine – Evening On The Ground
John Mayer – Stop This Train
Taylor Swift – Last Kiss
Jeff Buckley – Lover, You Should've Come Over
Sia – Breathe Me
Corrine Bailey Rae – Daydreamin'
Bobby Long – Being A Mockingbird (Live)
Rufus Wainwright – In My Arms.
Who is your favourite Sweet Valley High character?
Good lord, don't make me choose…. Um…. Tom Watts from the University series. He was a stone cold fox.
Do you have a fail proof makeup look?
Nothing is fail proof, but if I'm feeling lazy I'll generally reach for – Givenchy Photo Perfexion Foundation (in perfect ivory), Benefit Erase Paste (in fair), MAC Creme Blush (in ladyblush), Jemma Kidd On Set Mattifying Powder (in fair), MAC Mineralize Blush (in dainty), Benefit Creaseless Cream Shadow (in recess), MAC Eyeshadow (in blanc type) & Lanolips (in rhubarb).
And now for some of the more colourful questions that have been sent to me…
Why do you idolize that skank Bosworth? She is a talentless famewh*re.
Because she's pretty, sweet and she wears nice clothes.
Are you Kate Bosworth?
Yes.
Oh wait, no.
How did you manage to get a boyfriend and what does he see in you, you're so ugly.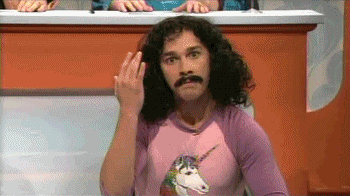 Why are you so proud of being so f*cking pale? It's gross.
Baby, I was born this way.
Are you dating Manu Feildel?
Only in my dreams, and his nightmares.
Do you think Robert Pattinson and Kristen Stewart are dating?
I honestly could not care less.